The team leaders
 Mrs Rashmita and Mr Tejoban Lima
Notices about KKC in Paralakhemundi, Odisha, India
20 kids 

have

 j

oin KKC in Paralakhemundi, India. The first Sunday school was held in July, 2016. There was also a party in heaven that day!

The kids in the club use to eat Biryani (a rice and chicken dish)

Kingdom Kids Club collaborate with the Christian organization "Care for kids ministries in India"

In Odisha most of the people belongs to Hindu (about 88%) or Islam (about 9 %). Many people in this area are very poor.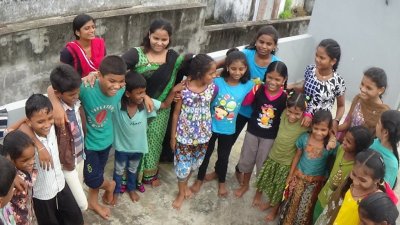 Some photos just for you