The team leaders
 Mrs Rashmita and Pastor Tejoban Lima
Notices about KKC
Punjapai in Odisha state, India
30 kids in the mountain village Punjapai enjoy KKC Christian Sunday school since October 23, 2016. 

The kids use to eat delisciuos and yummy food like bora, samosa, banana and bread

The kids learn about bible stories and have lots of fun.

The villagers of Punjapai, who speak the language Kui, depend solely on mountain for their sustaining needs. The parents take their kids with them when they go to mountain for work i.e. the kids are not attending any regular school. Some parents work consist in collecting leaves for selling on the market. Some parents work as "slaves" in the fields for cultivation of ragi, bean, maize, rice, green gram and brinjal.

In Punjapai the people usually prayes to stones and trees but now, after the arrival of KKC, the kids, but also the adults, have just start to pray to their Father in heaven who always listen to us when we pray.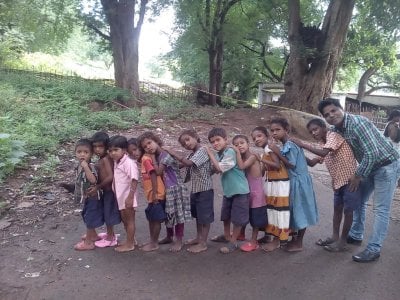 Some of the KKC Punjapai kids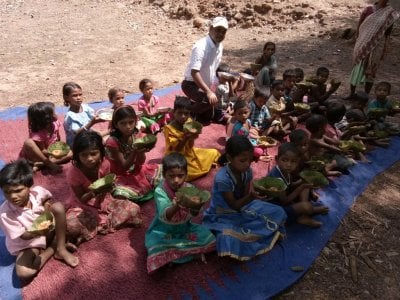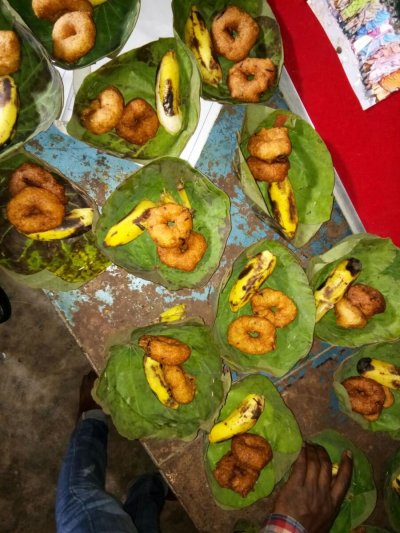 We eat yummy food from plates made by leaves. That is our culture.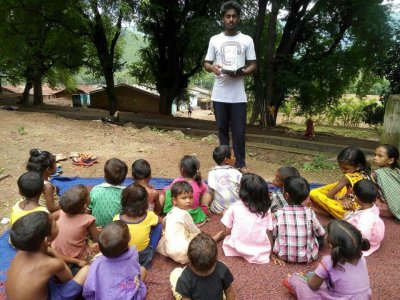 We listen to bible stories from the KKC Sunday school teacher Mr. Manasha Chandraguru. Irpo use to help Manasha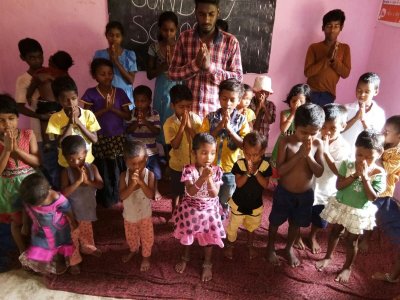 We pray to God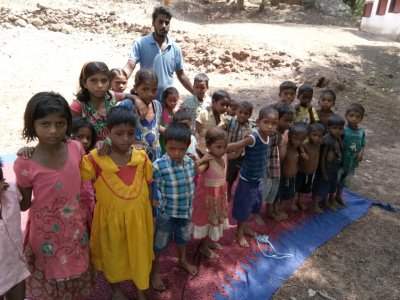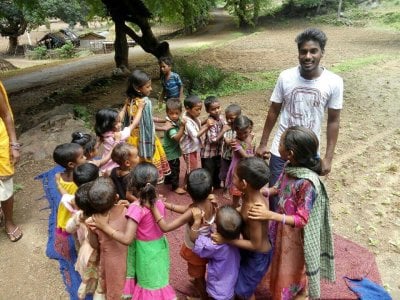 We give and receive hugs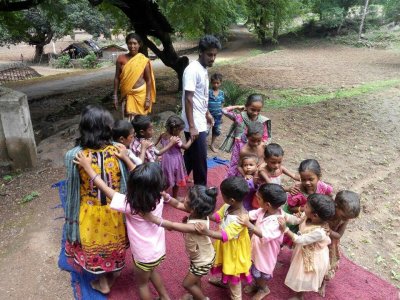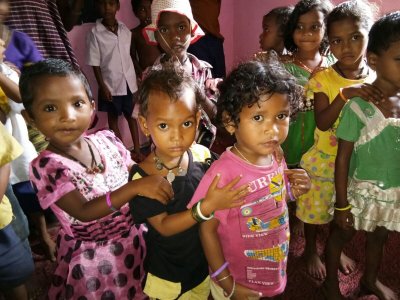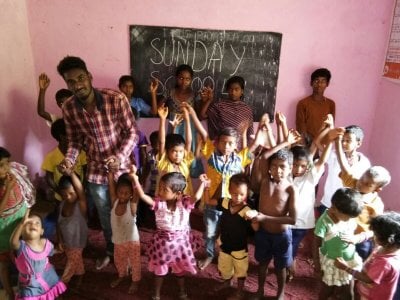 We play games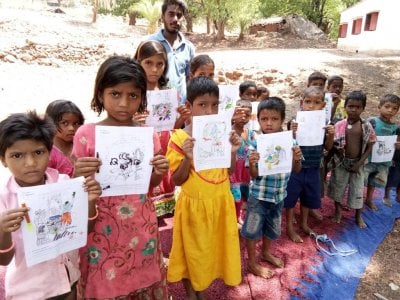 We participated in the world-wide KKC painting contest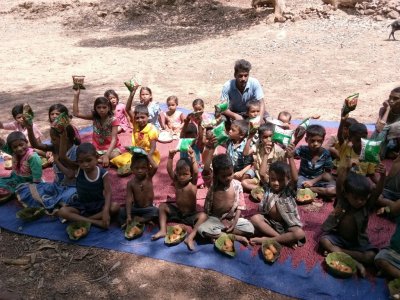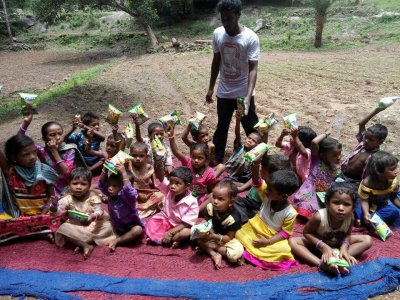 We win eatable prizes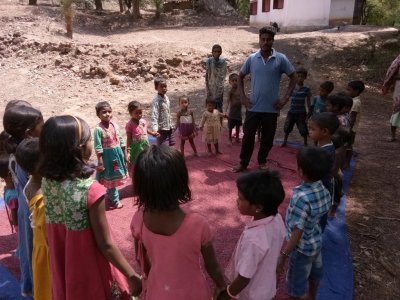 We sing Christian songs together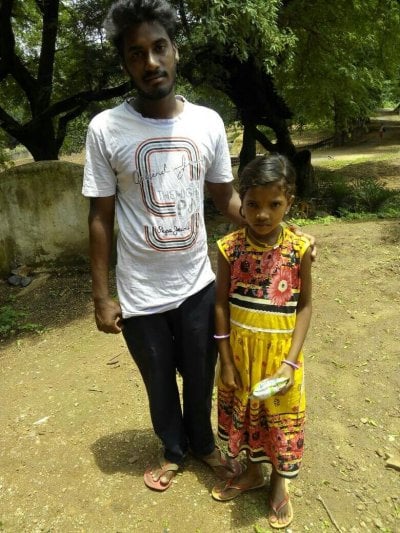 The KKC Sunday school teacher Mr. Manasha Chandraguru together with little Sanju. Sanjus mother Seuli is reponsible for manufacturing of the KKC caps
More photos from Punjapai