Q: How can I learn more about KKC and more about the bible?
A: KKC´s restaurang bible school in Tangub city, in the Philippines, has unfortenately been closed.
Q: What else does KKC arrange besides Christian Sunday schools?
A:
Christmas partys, picnics, thanksgiving partys etc.
Sponsoring of two orphanages, with overall about 70 kids, in West Papua Indonesia
Sponsoring of the Women Prayer Meeting group, in F-city in Pakistan, consisitng of more than 50 woman
Sponsoring of basic education for iliterate Christian and Muslim women in Faisalabad, Pakistan.
Q: How about Halloween? Is that something for the KKC kids as you like to have some fun? 
A: KKC kids always have fun in the light of Jesus, and escapes from the darkness represented by e.g. Halloween
Q: Children are innocent and free from sins, so why should they attend Sunday school?
A: Train up a child in the way he should go. And when he is old he will not depart from it. Proverbs 22:6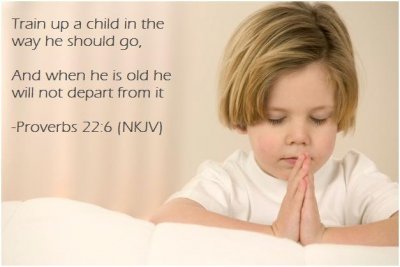 Q: KKC want people to contribute and to support, but how is it possible without money?
A: You needn´t any money to give support to KKC. You can give an orphan child a hug. Hugs are for free, so just come to the next KKC Sunday school and hug the kids. There are ofcourse also other duties....contact Mikael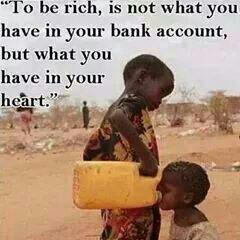 Q: I want to be a KKC Team Leader and start up KKC in my city. Any requirements to be a Team Leader?
A: To be a KKC Team Leader is very difficult. They are "the warrior of the warriors". You should be able to sacrifice everyhing in your life, and have a passion for both Jesus Christ and kids. You should have currage to lead your team and climb up in the mountains among the eagles and thugs, or fight against the malaria mosquitos among the canibals in Papua New Guinea, or act close to famous terrorist organisations, or be a leader for tough kids in a tough slum area with mud up to your nose, or sing happy songs for people who lost all there relatives from a disaster. 
Q: What are the KKC kids learning on the bible lectures?
A: The KKC Sunday school teachers give the kids lessons from the original holy bible only. Kingdom Kids Club refuses to teach strange doctrines (1 Timothy 1:3), like New Age and Toronto or similar false doctrines. In addition, KKC refuses teaching doctrines from the Mormones, Jehova Witnesses, and/or Kundalini yoga, as well as praying to dead people like saints. KKC only want to provide children with basic, genuine and real gospel, obtained from the originally written Holy Bible.
Q: How can I know that my money donation will be used for arranging KKC Christian Sunday school?
A:
More than 95% of your money donation will efficiently be used, mainly for providing the kids with something to eat, or a prize (which usually also is something to eat too, like bisquits/cookies), or something to drink (ususally water). Less than 5% will be used for bank and/or money transaction/receiving costs.
The donor/sponsor will later receive, by e-mail, a photo evidence of the labels with the donors/sponsors name written on the label(s), a thank notice and 1-2 photos with a child holding the labelled meal box (the Label-Blessing System).
When the KKC team attach the label onto the lid of the meal-box the team will bless the donor/sponsor in the name of Jesus Christ.
You can make your donation using PayPal
Swedish citizens can make their donations by using Swish (or PayPal). However, donations though Bankgiro or Plusgiro is not possible (ses "How is KKC organized")
In some cases you can send you donation directly to the club abroad but KKC Sweden take no responsibility for such transactions
Q: What kind of people visit this website?
A: The top-9 visiting countries according to statistic tools are:
| | | |
| --- | --- | --- |
| No  | N.NU | Google Analytics |
| 1 | Pakistan |  USA |
| 2 | USA |  Pakistan |
| 3 | India |  Philippines |
| 4 | Philippines |  Japan |
| 5 | UK |  India |
| 6 | Netherlands |  United Kingdom |
| 7 | Germany |  Germany |
| 8 | China |  Nigeria |
| 9 | Ghana |  Australia |
| 10 | Indonesia |  Netherlands |
Q: What kind of games KKC play?
A: See some some of the games
Q: Why some KKC group just arrange KKC Christian Sunday school for only 6 months or one year? 
A: KKC Sweden apostolically support churches and private persons around the world to start up Christian Sunday school services (and other services like prayer meeting groups, literature, bible courses etc). KKC Sweden work after a specific concept and sometimes provide with fundings. However, after 1-2 years the church may like to continue the service, but according to their own concept that suits them better, which is a normal developing process.