Subscribe for KKC newsletters
In the KKC News letter, as sends out once a month, you will receive public information/news.
Enter your e-mail address in the box below, and click the "subscribe" button. Verify your subscription by replying the e-mail that you receive (and sometimes is found in the trash can)
News from KKC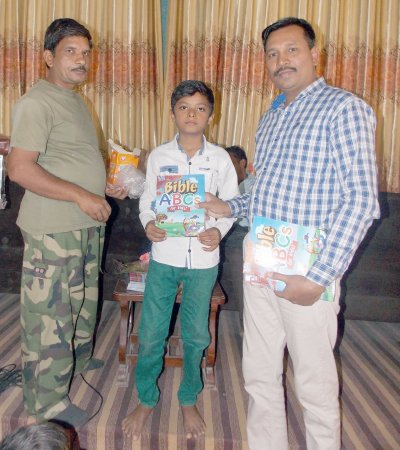 Evangelist Mr. Javed Alam, the founder and chairman of "Children Care Minisitries Pakistan", executed a distribution ceremony of "Bible ABCs for kids" in Lahore. See video clips part 1 and part 2 of the ceremony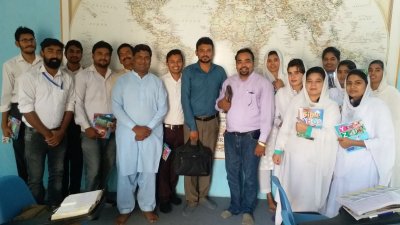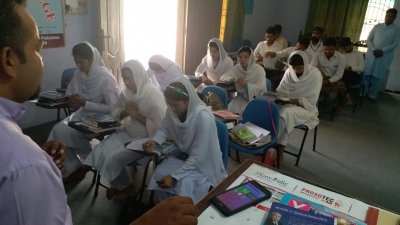 Evangelist Nabeel and Pastor Imran from FCM Faisalabad on a short visit to Faith Gospel Assemblies in Khanewal, Pakistan, for a meeting with Pastor Peter John.
Nabeel and Imran preached there about "mercy and real repentance", giving a lecture for the bible students about "Importance of children and how to train them on right way". In addition, they also met lots of kids for distribution of "Bible ABCs for kids" (see below).
The outcome of this fruitful meeting could be a potential future seminar in training of Sunday school teachers in Khanewal (see below). This meeting was facilitated by KKC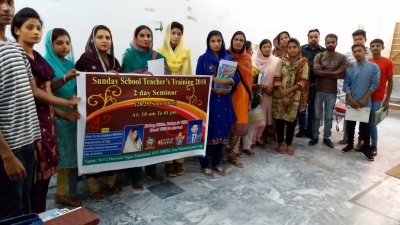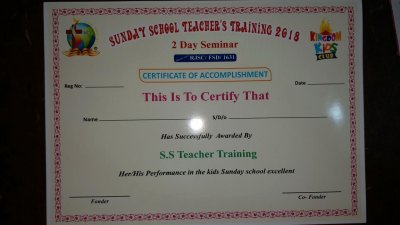 Education of Sunday school teachers were performed September 2018 in Faisalabab, Pakistan. The seminar covered various children ministry problems and highlighted the importance in inspiring children to attend Christian Sunday school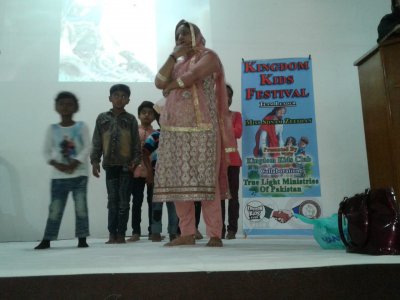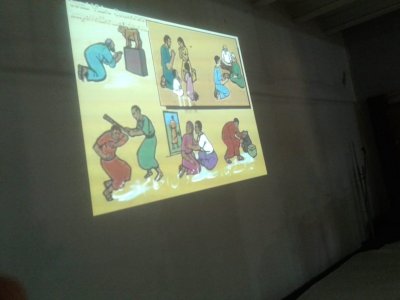 A movie festival was arranged by the team leader for KKC Karachi, Mrs Sonam (see photo above), on September 20, 2018. About 200 kids from all over Karachi, originating from five different Sunday school groups, was picked up by busses and then joined to watch a Christian movie and for singing songs together. The kids also ate yummy food and got trained in faith, hope and love. The festival was possible due to a collaboration between KKC and "True light ministries"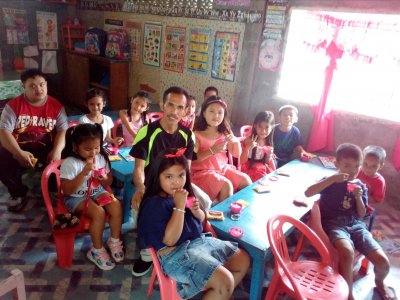 Another KKC Sunday school group was recently started. The group, consisting of about 15 kids, is located in Pigcawayan, Mindanao, Philippines, and are managed by the KKC team leader Ms. Marlyn Fordan. This is a collaboration between KKC and the "Praise and Worship church". 
The Sunday school teacher, Mr. Jerry Santillan, shown in the middle of the photo, will take care of the kids and train them in what way to go (Proverbs 22:6). Please, pray for these kids (and make donations if you like)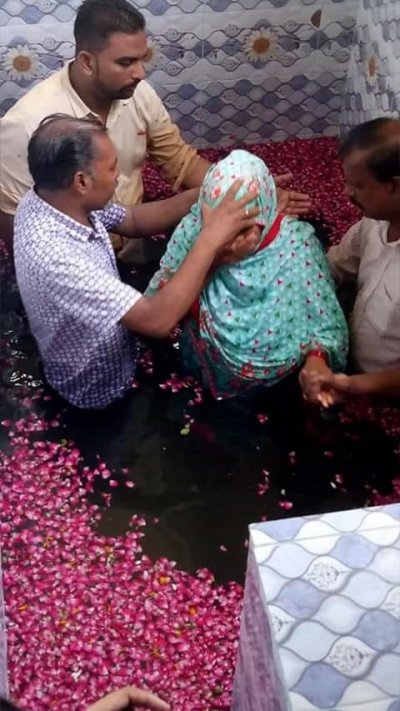 Many people in Pakistan now wish to get baptized
(The photo shows baptism executed by the KKC team leader from the "True Light Ministry" in Karachi)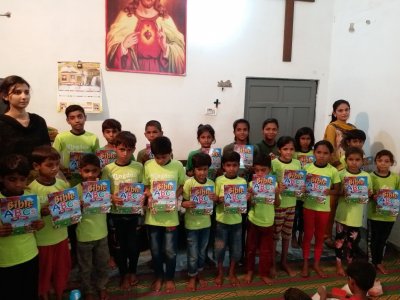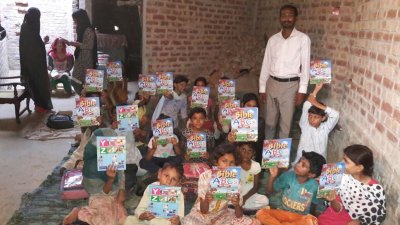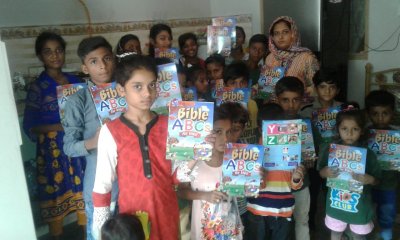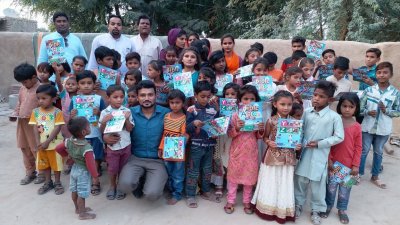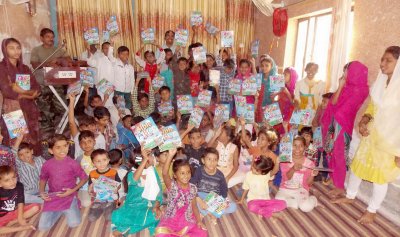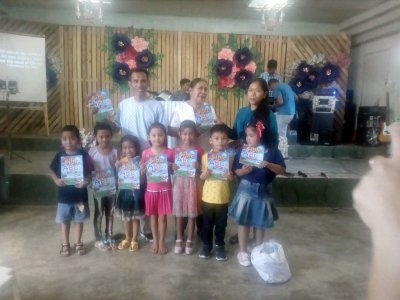 Printing of this Bible ABCs for kids, and distribution of such Christian literature to thousands of children around the world is now ongoing, a collaboration between KKC, FCM, CLMM and various Christian congregations/evangelists.
The photos above show KKC kids receiving the book in Faisalabad, Kasur, Karachi, Khanewal and Lahore (Pakistan) and Cotabato (Philippines). Distribution in Africa and India are awaiting
You can ofcourse also contribute, by donations, to spread the word of God to lot of kids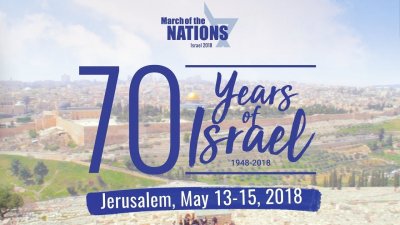 Happy birthday Israel 70 years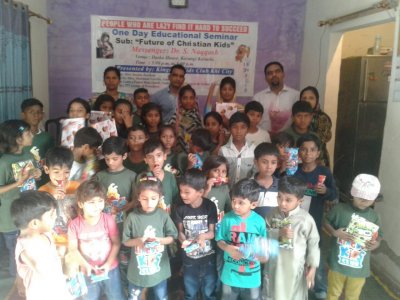 The KKC Karachi kids in Pakistan participated a 1-day educational seminar April 2018, arranged by the "777 Group of Preachers". The kids received gifts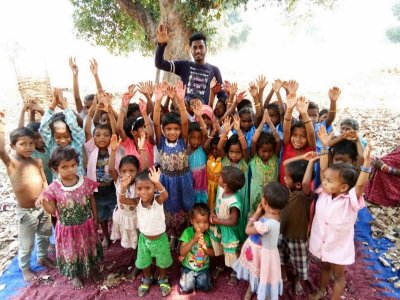 Greetings to you from the KKC kids, and the teacher Mr. Manasha Chandraguru, that arranged Christian Sunday school April 2018 in the beautiful mountain village Punjapai, located in Odisha state, India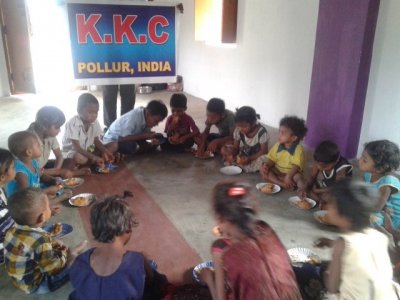 A new KKC Christian Sunday school group, consisting of about 17 kids (the aim is 30 kids), from Pollur, a village located 16 km from Paralakhemundi in India, started up in February 2018. Please, give KKC Pollur your support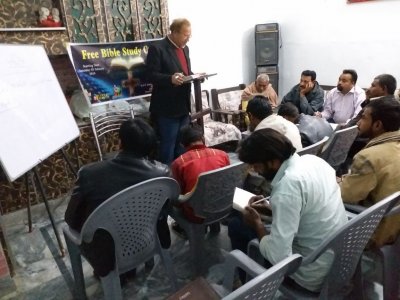 A 6-month free bible course has started in Faisalabad, Pakistan. The course is arranged by FCM/CLMM and supported by KKC.
Please, contact KKC on mikitampu@gmail.com if you would like to contribute to this course as a teacher (in English and by Skype online) or as a sponsor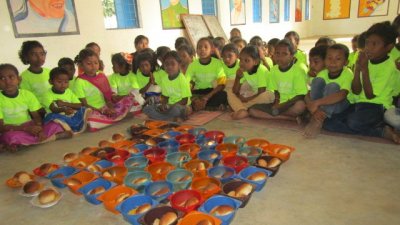 T-shirts were distributed in January 2018 to the KKC kids in Labanyagada, India
The KKC Karachi kids enjoyn a picnic (January 14, 2018), where they got icecream, ate yummy food, and looked at animals (click on the photo and listen to their song). The picnic was possible due to one of the KKC sponsors, Brother Boman. Thanks a lot Brother Boman for making this possible. Please contact KKC if you, or your company, also would like to sponsor KKC activities and give some light to the world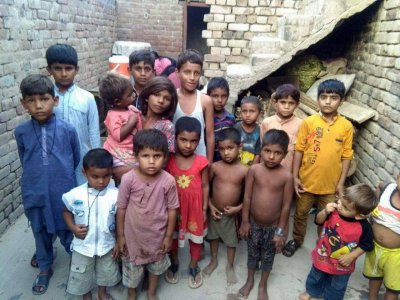 These children from Huri Singh town, located close to Faisalabad in Pakistan, will soon join Kingdom Kids Club, and thereby attend Christian Sunday school. Please, give them your support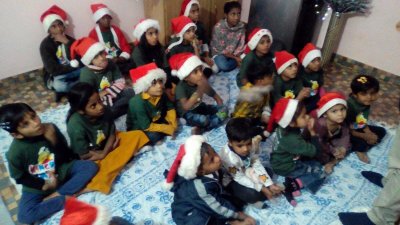 KKC Karachi Christmas party, 2017
Sponsor one Sunday school arrangement:
One arrangement includes food and prizes for all kids, a KKC t-shirt for one child, refreshment to the prayer group, and photos for you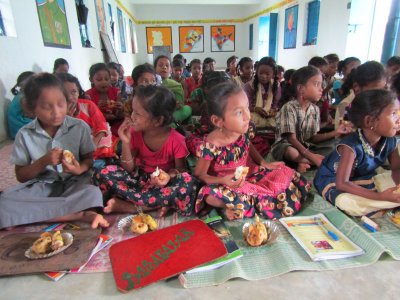 KKC Christian Sunday school was started July 2017 in the Labanyagada village, India, where 65 kids (mainly girls) enjoyed eating yummy food, listening to bible stories, playing games and singing Christian songs together. The team leaders Pastor Diptiman Lima with his wife Mrs Sreedevee "Bujji" Kakita managed the arrangement together with the teacher Ms. Prabhasini Sabra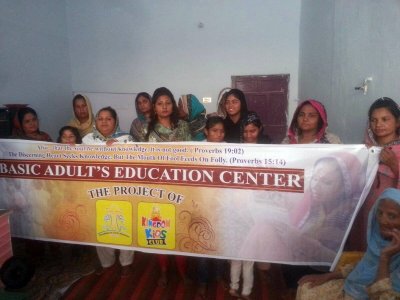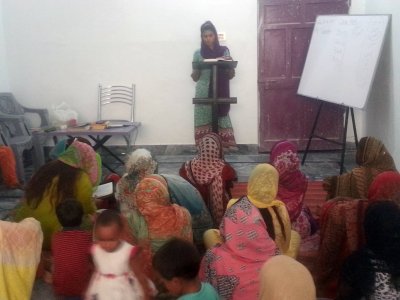 Thanks to collected money from employees at Swedish Orphan Biovitrum (Sobi), a drug development company possessing the highest educated scientists in the world, it was possible for Kingdom Kids Club and Foundation of Christ Ministries to start "Adult´s Education Center" where illiterate Christian and Muslim women in Faisalabad, Pakistan, together are provided with free reading/writing education in Urdu and English, just prior to the womens prayer meeting, where bibles use to be distributed for reading
You may also contribute with your donation for this low-budget project, where in a second step, also men will be provided with such writing/reading education. There are also plans to give poor children/youth free education
KKC painting exhibition party in Karachi, Pakistan, was arranged June 04, 2017. Many adults participated, looked at the paintings and ate yummy food (click on the photos)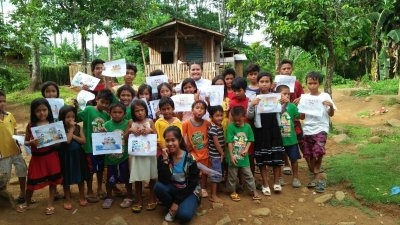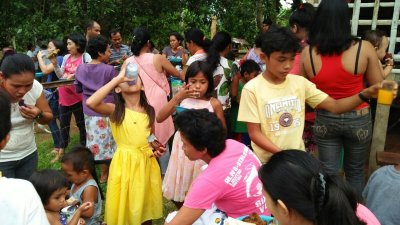 KKC painting exhibition party in the Tangub mountains, Philippines, was arranged May 29, 2017. Many adults participated, looked at the paintings and ate yummy food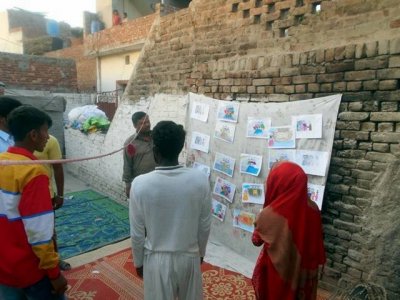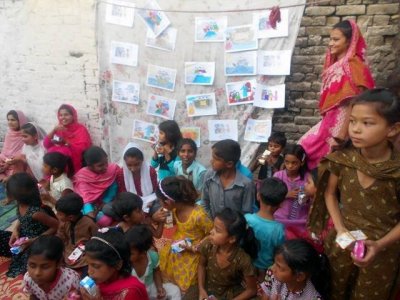 About 12 adults visited the KKC world-wide painting exhibition in Kasur Pakistan, May 2017. The adults were happy to see all the paintings and both adults and kids got juice to drink and cookies to eat. The kids sang psalm 136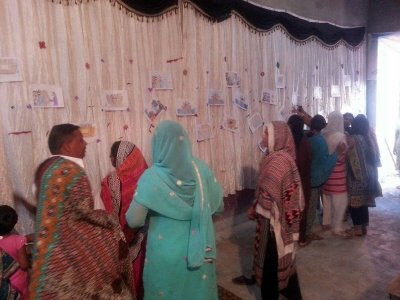 More than 400 people came to the painting exhibition in Faisalabad, Pakistan on the Palm Sunday 2017. The visitors got the opportunity to look at the kids paintings, as were attached on a wall, as well as eating biryani. The kids also entertained the adults with song and theater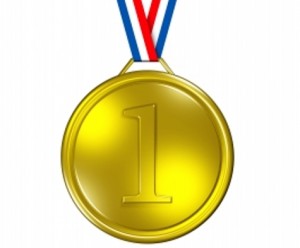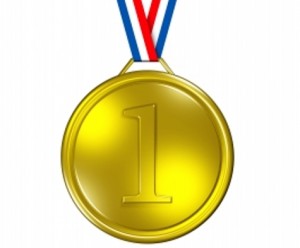 KKC Karachi in Pakistan was the winner, the gold medalist, of the world-wide KKC painting contest 2017. Look at all painting contributions, and see who received the silver and bronze medals. The painting contest was sponsred by Kerstin from the Christian TV-channel Himlen TV7, the house renovation company Renovering62 and the energy saving company Ekonomi Spararna. The painting templates, with biblical motives, were created by the painting artist Mila Lehtonen from Finland. The prize for all medalists will be to arrange Sunday school exhibitions for adults. (click on the photo and listen to when the kids are reading up Johannes 3:16 for you)
The KKC team in Iligan, dressed in white uniforms, experienced huge problems when they tryed to perform activities for the kids in Upper Tominobo. The Philippine army transported the team as usual to the place for KKC activities. The team leader Mr. Noriel Manigque Ansing said "when we arrived the problems started as it was so overcrowded by children. There were children everywhere, about 300, and we had huge problems to handle it"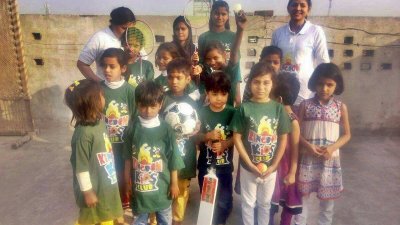 A Christian KKC Sunday school was started up in T-city Pakistan, March 2017. The kids started the school by practising the games badminton, football and cricket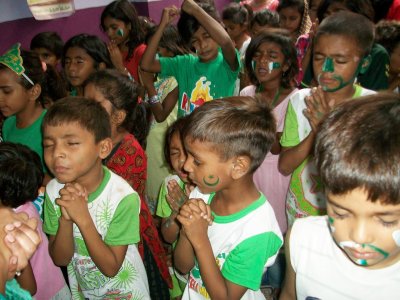 KKC Sunday school in Faisalabad, Pakistan, March 2017 (click om the photo and listen to a song)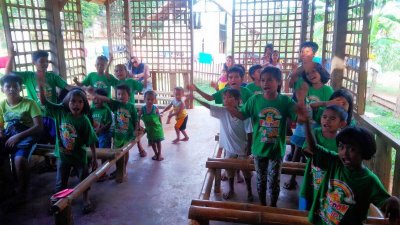 Christian Sunday school by Kingdom Kids Club in the Tangub mountains, Mindanao, Philippines (click on the photo and listen to when the kids are singing)
So much is ongoing in KKC Karachi in Pakistan now. The kids have just submit their contributions to the great KKC painting contest, and they have also received their KKC uniforms and kid-bibles written in Urdu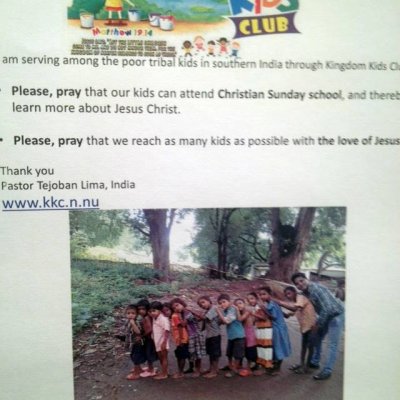 Kingdom Kids Club thanks Aspnäs church in Sweden for let us setting up this prayer request on the church´s advertisement board. The kids in the Punjapai mountain village in India thanks the church with a new song (click on the photo and listen to a song)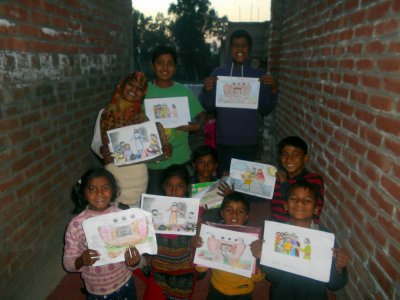 KKC Gujranwala in Pakistan just sent in their painting contribution to the world-wide painting contest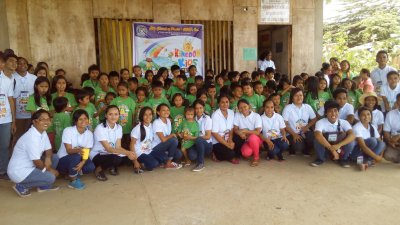 The KKC kids in Iligan City, Philippines (click on the photo and listen to the song)

Join your company to the KKC Sponsor Pool and support the KKC activities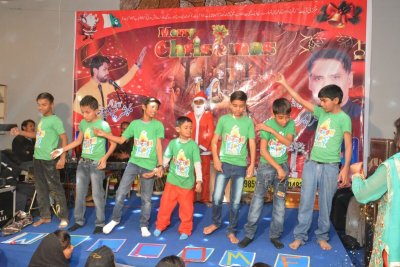 KKC and FCM together on Christmas Prayer Festival in Faisalabad, Pakistan, December 22, 2016 (click on the photo and watch the cool dance)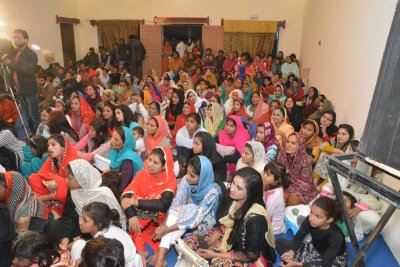 KKC and FCM together on Christmas Prayer Festival in Faisalabad, Pakistan, December 22, 2016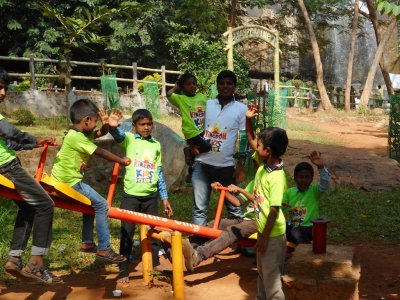 KKC Paralakhemundi in India enjoyed a picnic at Gandahati on the childrens day in November 2016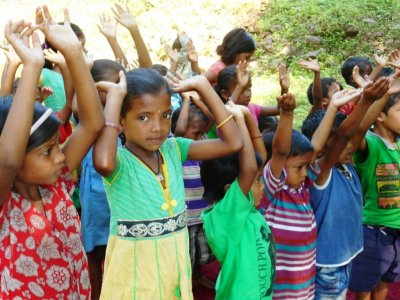 Christian KKC Sunday school was started up in the Punjapai mountain village in India, October 2016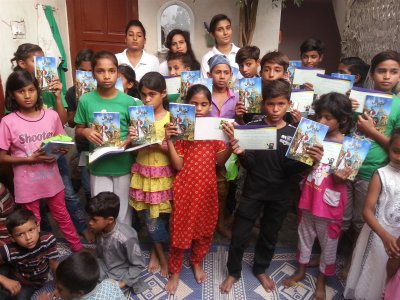 A couple of kids in KKC Faisalabad in Pakistan received Urdu written kid-bibels in October 2016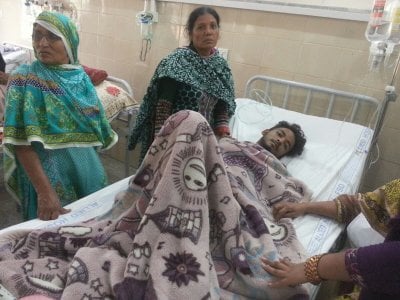 A Pakistani boy was healed by Jesus Christ from acute leukemi in October 2016. The KKC sponsored Women Prayer Team prayed the whole night long. KKC thanks Jesus Christ, as always listen to our prayers, for the miracle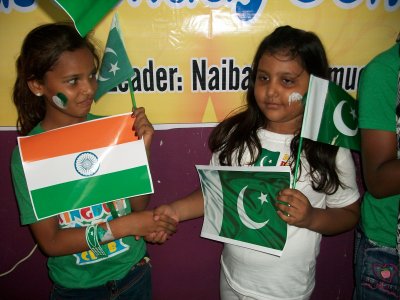 KKC Faisalabad kids in Pakistan celebrated the independency day in August 2016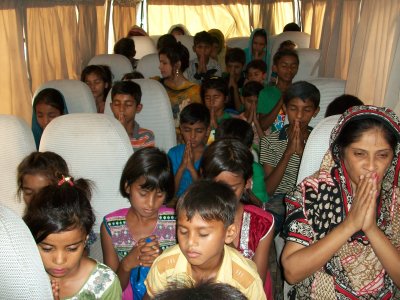 KKC Faisalabad kids went by busses 90 km to the Gatwala Park for picnic in June 2016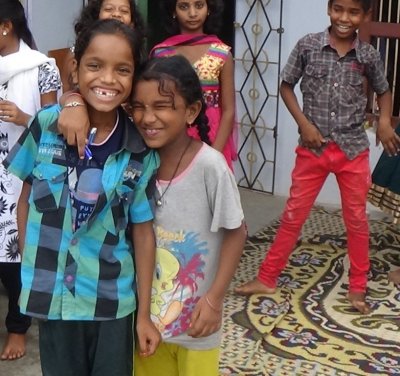 Christian KKC Sunday school started up in July 2016, in Paralakhemundi in India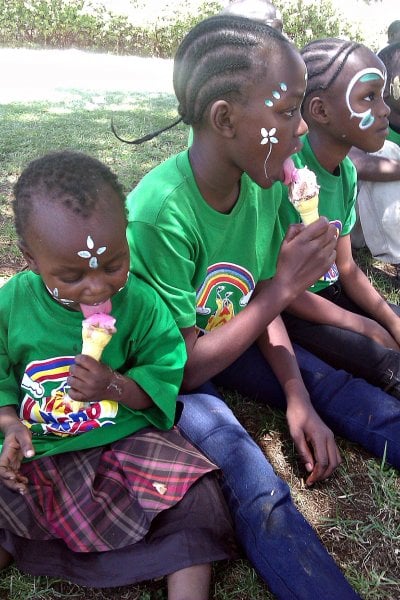 KKC Kibera kids went for picnic in March 2016 to the Uhuru Park in Nairobi Kenya. (Click on photo = the kids sing for you)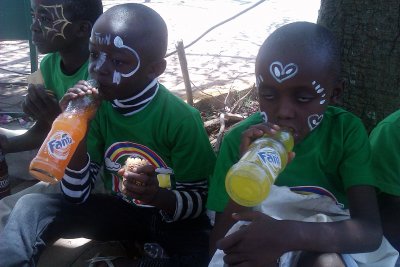 Hmmmm....what´s in the bottles ???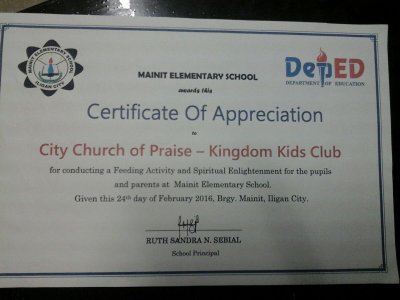 KKC activities executed 2016, for both pupils and parents, in Mainit elementary school in Iligan City, Philippines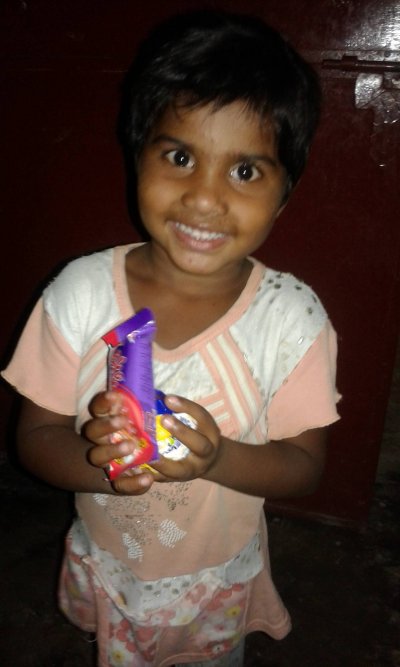 A KKC girl in Gujranwala, Pakistan, was one of the prize winners in June 2016 (all kids are winners every Sunday in Kingdom Kids Club)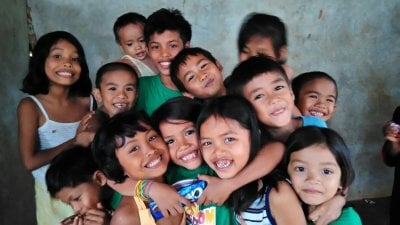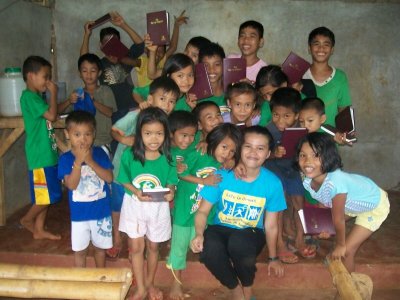 The KKC kids in the Tangub mountains, Philippines, received bibles in July 2016. KKC thanks the donor for the bibels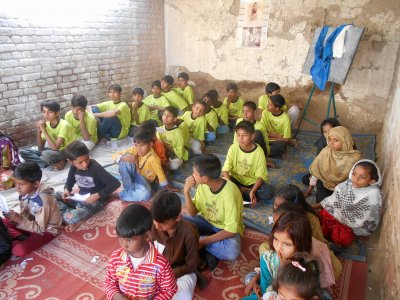 A couple of KKC Kasur kids in Pakistan received KKC t-shirts 2016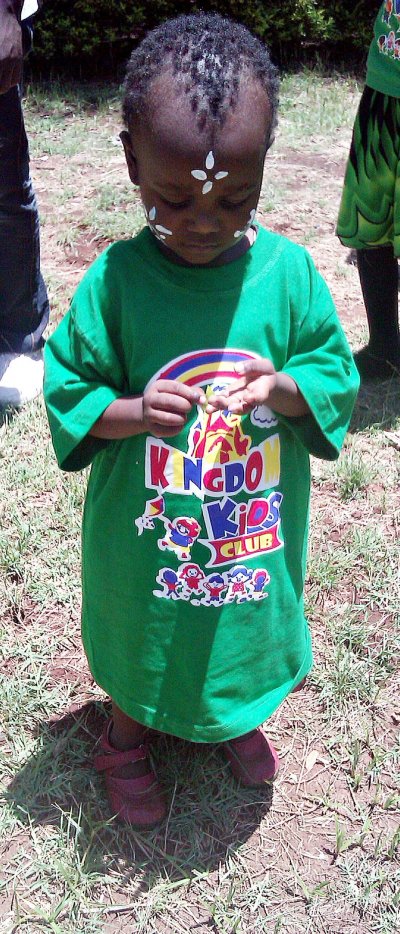 No, I am not a little girl...the KKC t-shirt is too large
Make your own free website