What KKC is and what is KKC doing
KKC arrange and support various Christian activities around the world. Among the activities we find Christian Sunday Schools, according to a specific designed concept, for mainly street kids, orphan kids, slum kids, and poor kids, in collaboration with Christian organisations/churches/congregations/schools/orphanages. An agreed number of arrangements are set up for a duration of about 1-2 years which later may be extended if sponsoring is found and if all parts are interested in continuing the activities, otherwise the training of the kids continue without KKC´s managing/sponsoring and according a more local designed concept.
The KKC´s aim is to let all poor kids in the world get a chance to know who Jesus Christ is (Matthew 19:14), and be trained in what way to go (Proverbs 22:6). So far KKC has provide poor kids with such training in various locations in Pakistan, India, Kenya, Indonesia and Philippines.
In the KKC Sunday school the kids get something yummy to eat before they listen to essential bible stories, followed by playing games where they all win a little prize. The kids give and receive hugs or similar. The Sunday chool wraps up by singing Christian songs together. If sponsors are found the kids also receive bibles or other literature and a green KKC t-shirt. The aim is also to once a year arrange a picnic (with lots of icecream) or a Chrismas festival.
KKC also try to be supportive for Christian organisations/congregations regarding education (bible courses and reading/writing education for illiterate adults), but also with distribution of literature (e.g. song books and bibles). Other supportive activities where KKC contributes are showing Christian movies in the streets/villages, help to orphanages and refreshments to prayer groups.
KKC was founded 2015 by Mikael Wouda, a former scientist from the former Christian country Sweden. 

You can contact Mikael on

[javascript protected email address]

 (mikitampu at gmail.com) if you would like to join KKC, be a sponsor to KKC or if you would like to invite Mikael for preaching/teaching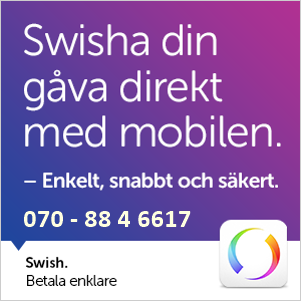 Swedish citizens can Swisha to 070 - 88 4 6617
Sponsor a Sunday school arrangement
One arrangement includes food and prizes for all kids, a KKC t-shirt for one child, refreshment to the prayer group (except in Karachi), and photos for you
Join your company to the KKC Sponsor Pool 
The companies below are sponsors to some of the KKC activities. Your company may also be a part of the KKC pool. Just contact Mikael, on [javascript protected email address] (mikitampu at gmail.com), and we will find out a suitable package together with you?
Subscribe for KKC newsletters
In the KKC News letter, as sends out once a month, you will receive public information/news.
Enter your e-mail address in the box below, and click the "subscribe" button. Verify your subscription by replying the e-mail that you receive (and sometimes is found in the trash can)
Contact KKC
KKC fellowship links and banner exchange with other websites
Contact Mikael, on [javascript protected email address] (mikitampu at gmail.com), for link and banner exchange  
Kingdom Kids Club take no responsibility for the content of the websites below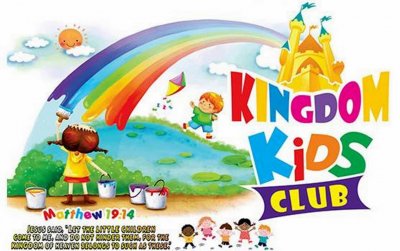 Make your own free website