Literature
KKC supports distribution of Christian literature, in terms of kid-and adult bibles, flyers, books for children, and gospel song books 
Distribution of donated kid-bibles to KKC kids in Tangub, Philippines 
The bibles were donated ny an unknown person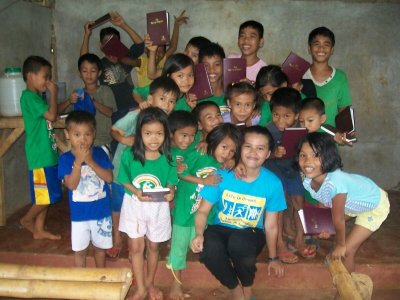 Distribution of bibles and gospel song books to adults by FCM in Pakistan
The Christian gospel song books were a donation from Brother Leif Boman in Sweden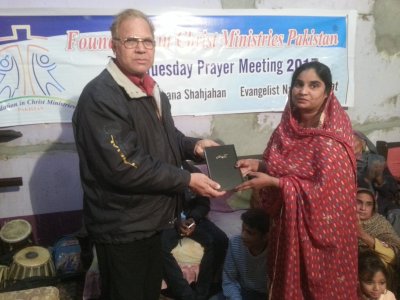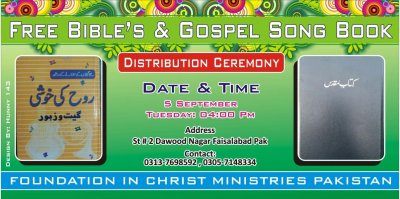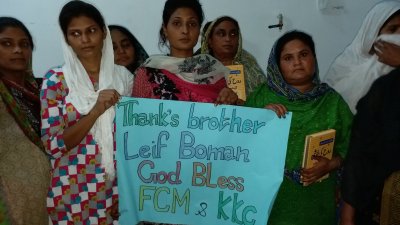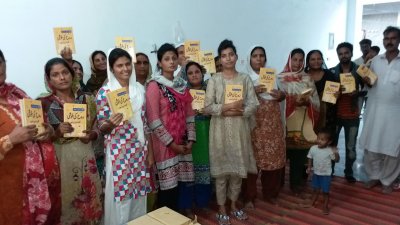 Distribution of kid-bibles by FCM to poor people in Pakistan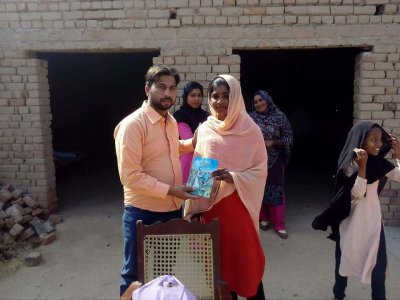 Distribution of "Bible ABCs for kids", written in English
Distribution to KKC kids in Pakistan (Faisalabad, Gujranwala, Kasur and Karachi)
Distribution to KKC kids in the Philippines (Baguio city and Pigcawayan)
You can also contribute in distributing this little book, by a donation, or by helping us with translation to your language, or by distribution to kids where you live, so we together can spread the word of God to kids around the world. Contact Mikael
Faisalabad in Pakistan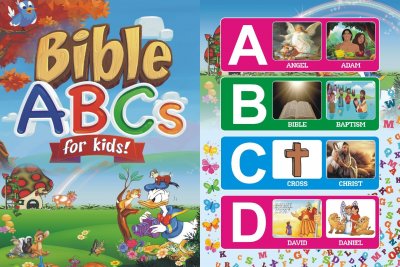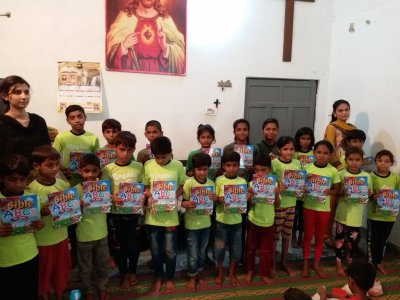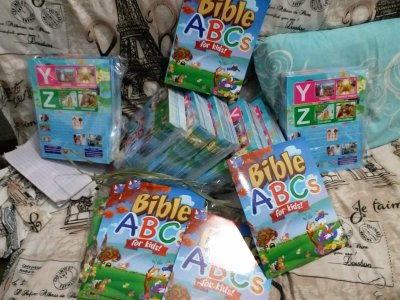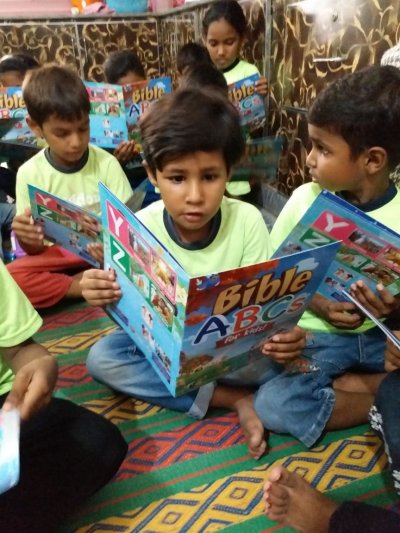 Pigcawayan in the Phiippines
The photos below shows distribution of "Bible ABCs for kids" to six different school classes in a regular school in the Philippines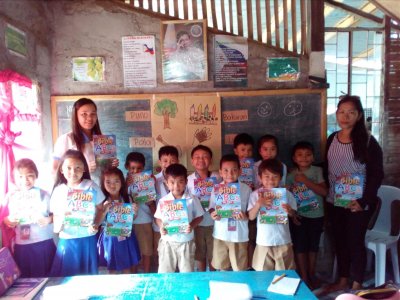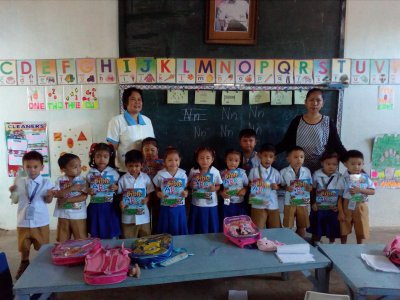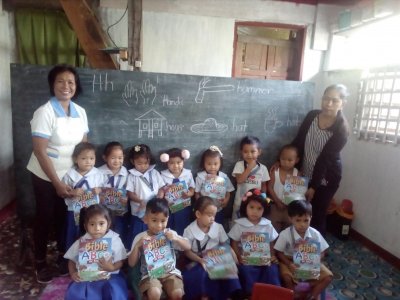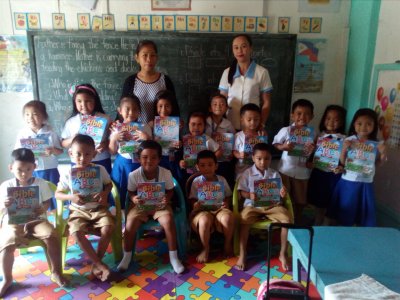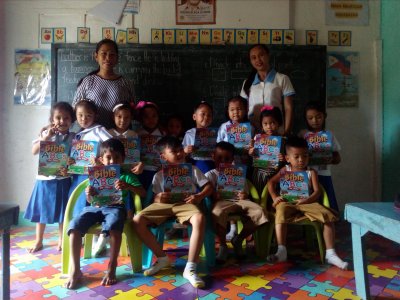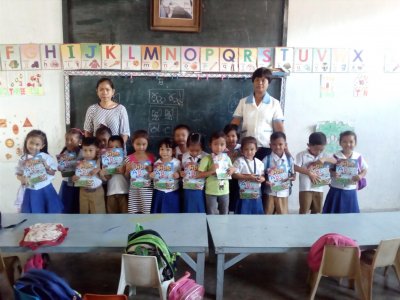 Gujranwala in Pakistan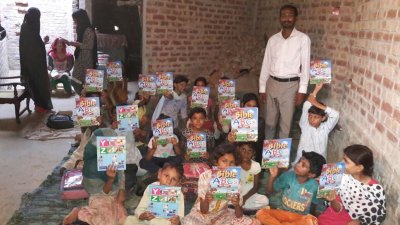 Kasur in Pakistan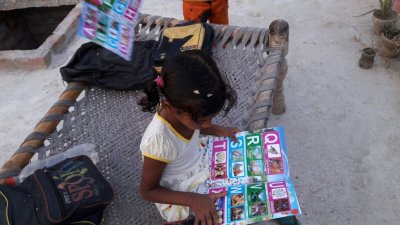 Karachi in Pakistan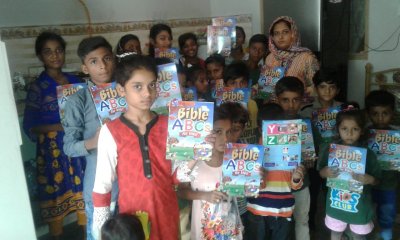 ...and many other Sunday school kids in Pakistan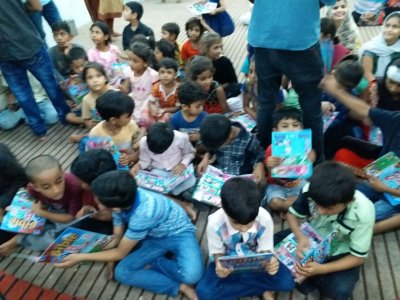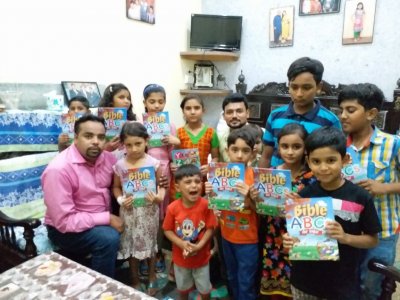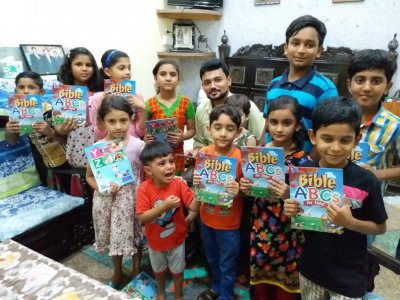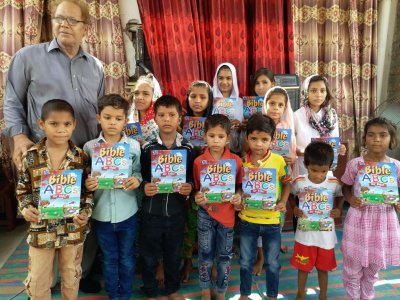 Baguio city in the Philippines
Ms Rose Allaga distributed "Bible ABCs for kids" to class 5 grade children in Baguio City in the Philippines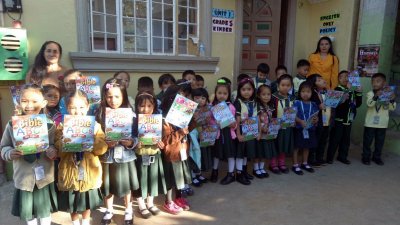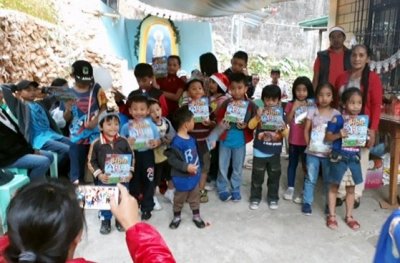 China
Distributors/Christians in China, please immediately contact Mikael W
Lahore in Pakistan
The photo below shows Evangelist Mr. Javed Alam, the founder and chairman of "Children Care Minisitries Pakistan", executing a distribution ceremony of "Bible ABCs for kids" in "Church of God Ministries Pakistan" located in Lahore. This ceremony can be seen in the video clips part 1 and part 2. 
The distribution then continued, in part 3, to kids in the "Holy Family Church Ministry" and , in part 4, to kids in the "New Apostolic Church".
In addition, distribution was also performed in the "Salvation Army Church", as can be seen in part 5 and part 6
For more photos of the ceremonies please visit CCMP on Facebook
Serom, on Guimaras Island, Philippines
The missionaries Mr. Jorgen and Mrs Florence Milton, from Mercy Missions, distributed the "Bible ABCs for kids" to the Aetas kids in Serom on the Guimaras Island, Philippines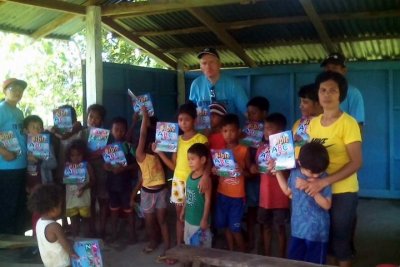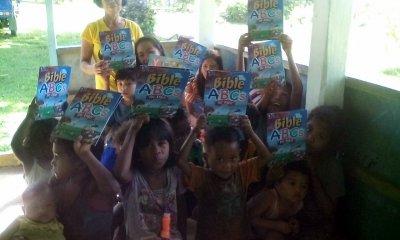 Khanewal, Pakistan
Evangelist Nabeel Amanat and Pastor Imran from FCM Faisalabad on a short visit to "Faith Gospel Assemblies" in Khanewal, Pakistan, for a meeting with Pastor Peter John. Nabeel and Imram were preaching about "mercy and real repentance", giving a lecture for the bible students about "Importance of children and how to train them on right way". In addition, they also met lots of kids for distribution of "Bible ABCs for kids" (see below).
The outcome of this fruitful meeting was a potential future seminar in training of Sunday school teachers in Khanewal (see below). This meeting was partly inspired by KKC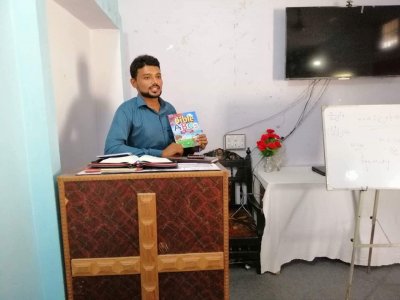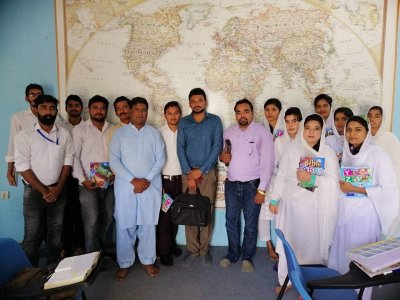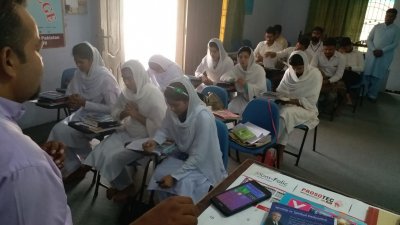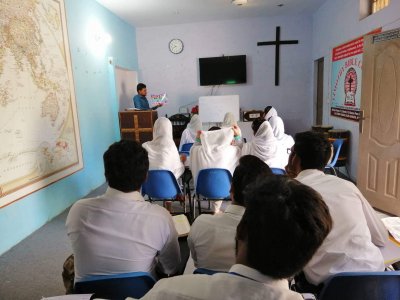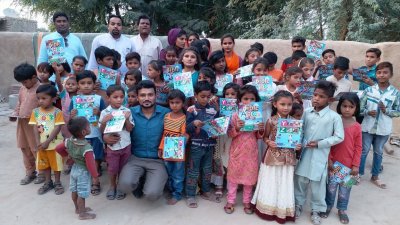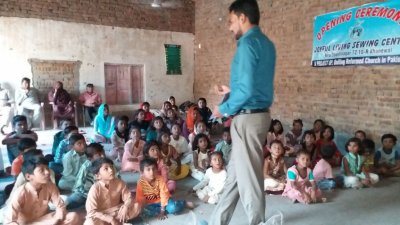 Sialkot, Pakistan
Evangelist Zeeshan (to the right) from "True Light Ministry", the KKC Karachi Team Leader and one of the authors of "Bible ABCs for kids" distributed the book in Sialkot, where Mr. Ishaq, in the red jacket, is the acting pastor. The the little book was given to kids in the "CTI church"
In addition, Mr. Sunil Gill, with the beautiful Pakistani flag on his table, and representing the "Christians Care Hands", received a copy of "Bible ABC for kids"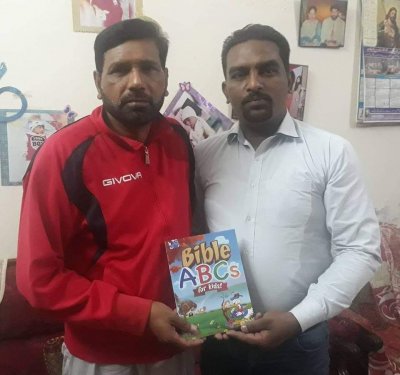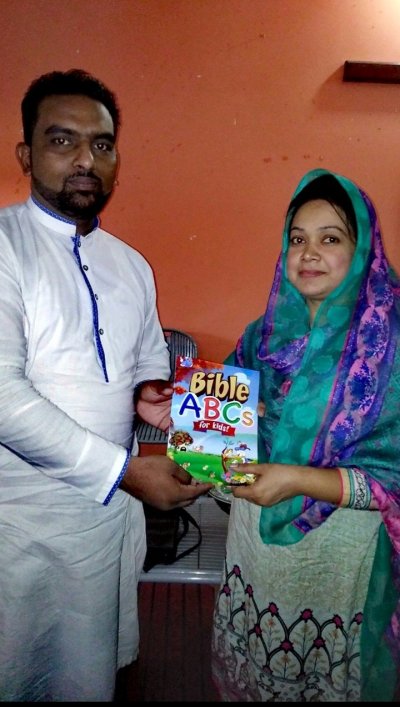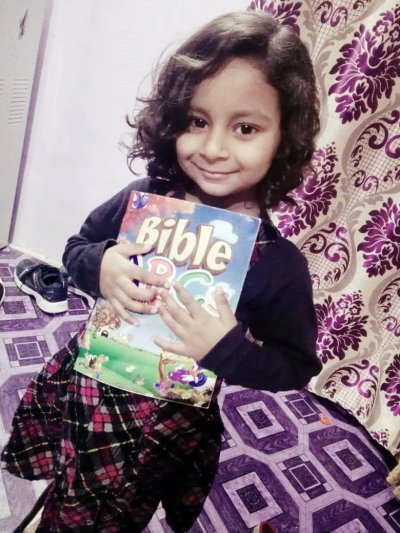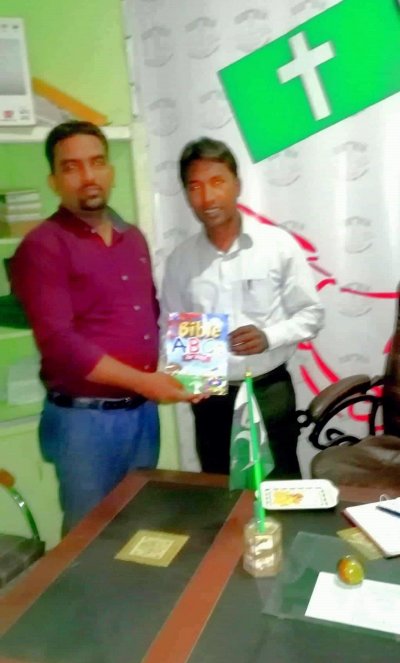 Bahawalpur, Pakistan
Evangelist Nabeel Amanat and Pastor Imran from FCM Faisalabad did a 7 hours long journey to Bahawalpur, to visit Sunday school teacher, Mr. Asif Aziz, and to hand over 150 "Bible ABCs for kids" to the school children there. Nabeel also held a seminar regarding the topic "Sunday school" for leaders that belongs to the Methodist church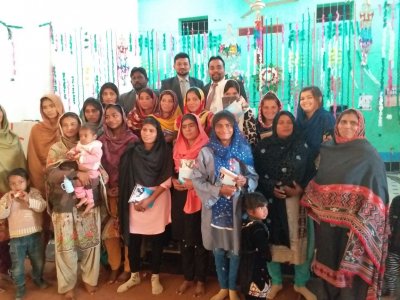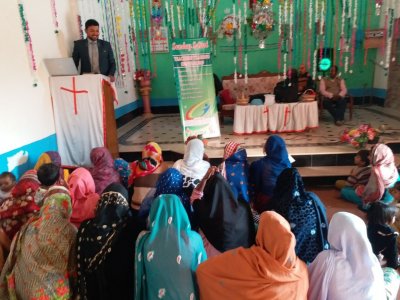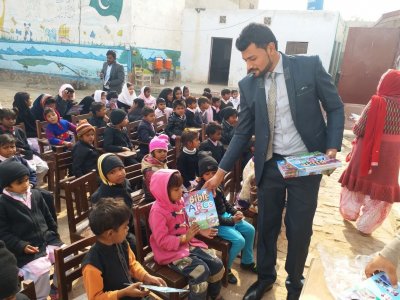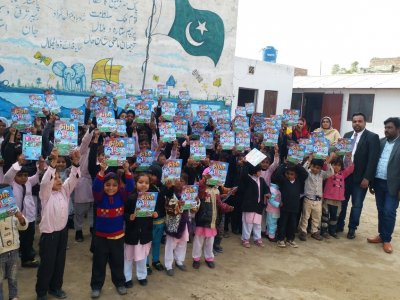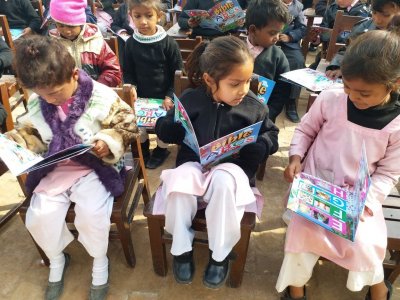 The world
Mr. Anil Shail host of Isaac TV, the first Christian satellite-TV in Pakistan broadcasting in large parts of the world in English, Urdu, Arabic and other Asian languages, distributed Bible ABCs for kids in his TV Sunday school, November 2018
India
Postponed due to lack of recourses/donations. Paralakhemundi and Punjapai mountain area are awaiting
Africa
Not yet initiated and postponed due to lack of recourses/donations. Kids in Kenya are awaiting. Please contact Mikael W and discuss your support
Distribution of kid-bibles, in Urdo, to kids in Faisalabad, Pakistan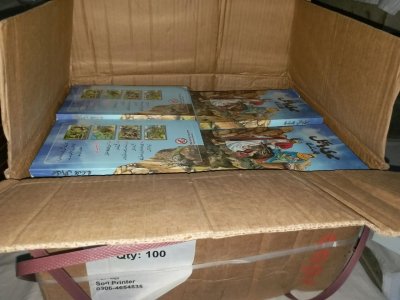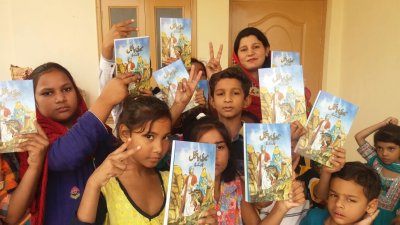 KKC collaborates with CLMM