Mr Hanook Masih
Team Leader for KKC K-city

Look, a little girl is stronger than Hanook
Notices about KKC in K-city, Pakistan
87 kids joined KKC in K-city, Pakistan, during 2016
All these kids like to eat biryani (a very yummy chicken-rice-vegetables dish)
Teachers from a Christian private school arranges the Sunday schools in K-city
Both of the Team Leaders  arranges Christian KKC Sunday schools at there homes

In the Islamic Republic of Pakistan lives about 200 million wonderful citizens, where about 96% are Muslims. They are famous to be very friendly, but also for their lovely music oftently played on a Tabla (a finger-drum)

Currently one of the world´s largest street children population is also found in Pakistan. Come on, let us support our small fellows in Pakistan.
Some photos just for you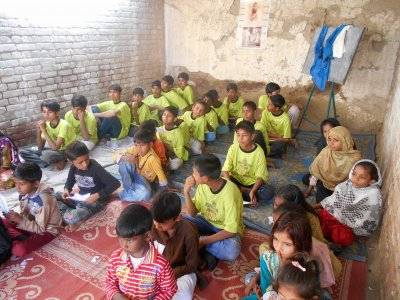 The kids in KKC K-city Pakistan
Photo gallery